Valentines Day Picture Books
I'm a BIG proponent of Valentines Day as a day for celebrating LOVE of all kinds (not just romantic heterosexual cis-gendered love.) My girls and I do a lot to celebrate the love we have for all the different people in our lives. For this reason, my family has a few favorite valentines day picture books.
Favorite Valentines Day Picture Books
The following few valentines day picture books my family LOVES about LOVE:
My Friends
by Taro Gomi
This is a great board book for the little ones. It highlights the ways our friends teach us new things. In this case the little girl in the story learns how to run, jump and kick from her delightful animal friends. What I also love about this book is how ridiculous some of the illustrations are. For example, the little girls learns how to sing from a bird while she stands on the roof of a house, or how she learns to take naps while sleeping next to an alligator. My girls  always giggled when I said… "What is she doing on the roof of her house?!? Where are her parents?" They would always respond, "That's sooo silly!"
Guess How Much I Love You
by
Another favorite for many families… this book shows that Daddy Love is a powerful force. Here a competition of "I Love You's" gets creative. Big Nutbrown Hare and Little Nutbrown Hare find more and more imaginative ways to express their love for each other.
Watch the video below with your little ones and imagine all the ways you love one another.
Toot and Puddle
by Hollie Hobbie
This is not necessarily a Valentines Day themed picture book. Nonetheless, I love the way Toot and Puddle exemplify a great partnership whether it be siblings, marriage, roommates or BFF's.
Even though Toot and Puddle look alike, they have very different personalities. Nonetheless, they are still great friends. In this great story, Toot goes off to explore the world and Puddle stays home and has his own adventures. This great book shows how two piggy friends are different in the ways they do things but still be the same in that they like to be silly and have fun. My twin girls really appreciated this message.
I found this great the read aloud to watch with your children below:
Dear Bunny
by Michaela Morgan, Caroline Jayne Church (Illustrator)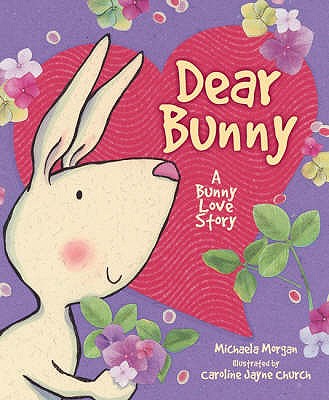 Matchmaking mice help a pair of shy lovelorn bunnies to become BFF's (Best Furry Friends) by piecing together love letters that have gotten lost in the shuffle. My girls and I loved the illustrations and the idea that its good to challenge ourselves to reach out and make new friends. As a former English teacher, I also loved the literacy theme. Reading this book is a great way to highlight the ways writing helps us connect with others.
This is a great valentines day picture books to start off a Valentine's Day themed activity. Teachers can use it to start off a pen pal unit. Parents can use it to encourage kids to write letters to mail and send to cousins, aunties/uncles or grandparents!
And Tango Make Three
by Justin Richardson, Peter Parnell, Henry Cole (Illustrator)
This heartwarming tale is a fictionalized story of two male penguins in Central Park Zoo who became partners to raise a baby chick. (True story!) Reading this book with little ones is a great way to push back on the idea that it takes  man + woman love to make a family. #LoveisLove and it's love that makes a family, whether the parents are biological, male/female or anything in between.
What books are you reading to your little ones to talk about the concepts of love and friendship?
Related reads: