This post is part of a series exploring ways to decolonize Thanksgiving. Read Part 1 of this series here.
When I learned about the painful history of Thanksgiving I realized I could no longer celebrate it.
After getting more informed about the true history of the holiday, I decided we had to make changes in the ways we celebrate the holidays. I shared what I had learned with my family and asked them what we should do.
I was surprised to learn my kids were mostly invested in the food. Holiday food means a lot to my family as it represents good times with my mother and daughters in the kitchen. Several years ago, when the girls were little, I went through chemotherapy during the holidays. That year, I wasn't interested in eating or cooking many favorite foods: green beans for my dad, mac and cheese for my gram, and of course lots of pie.
While there were many aspects of the holiday we looked forward to, we didn't feel good about perpetuating a tradition that erases Native people or their struggle. For these reasons, we decided to shift the focus of our celebration to sharing gratitude for food and family, while at the same time doing what we can to increase visibility for Native justice.
Whether you choose to reclaim, reframe or throwout Thanksgiving altogether… here is a shortlist of actions you can take to repair the harm done by settler-colonialism.
Don't teach romanticized versions of Thanksgiving.
Give your kids age-appropriate information about the true origin stories of our country.
Tiny tots may not need to know the gory details of colonizer's early contact with Indigenous folks (and yes, there are lots of gory details). It's still important not to gloss over important aspects of our history. If you agree it's bad to fill kids' heads with "happy slave" narratives, you shouldn't be teaching them Indigenous folks were yucking it up over pumpkin pie with their best buds the pilgrims. This piece titled, Deconstructing the Myths of "The First Thanksgiving" is a great place to start.
Push back on stereotypes and misinformation at your child's school.
Don't allow your child to participate in class re-enactments of Thanksgiving. Don't do crafts that appropriate Native cultures and religions (e.g. paper-plate headdresses, "Indian" feather place cards, dream-catcher crafts, etc.) Don't buy your child a Pocohantas costume or a play tee-pee for Christmas. (You get the picture.)
This link has several customizable letter templates you can send to your child's school or teacher. Better yet, send letters to your school board and district superintendent asking for district policies to remove offensive activities and misinformation from textbooks.
Learn about the people who's land you live on.
We are used to seeing maps from a settler-colonizer perspective. What does "progress", westward expansion, Manifest Destiny look like from a Native perspective?
Indigenous organizer, educator, and parent Mari Villaluna challenges us to learn about the people, language and lands you are on.
Click here, then answer the following questions:
Find out the name of the land, people and language on the land you are currently on.
What treaties if any were made? If there were no treaties made, is that nation of people recognized by the federal government?
Find out what are their traditional sources of food, or something else that you would like to share about that nation.
Mari also says to check out The Decolonial Atlas for more support in doing this #NAHMchallenge
And remember, if you haven't heard the name of the tribe/nation of the land you are on, it doesn't mean members of that members of the tribe/nation are not still here! Settler-colonialism tells us lies about "vanishing Indians" to keep us complacent. Most tribes/nations have official websites to share information on their efforts. Go online, learn and support the work of Native people in your community!
Elevate Native voices
With so much erasure, it's important to elevate the voices of Native people telling their own stories.
Listen to Native perspectives on Thanksgiving
Watch this video with your kids explaining why many Native people choose not to celebrate Thanksgiving and instead participate in a National Day of Mourning:
Download The Suppressed Speech of Wamsutta (Frank B.) James, Wampanoag and read it with your family. Talk about the ways Wampanoag perspectives on the holiday are erased in our culture. Support their fight to get the U.S. government to recognize their full rights as a tribal nation by donating to their cause.
Download this guide centered on Native perspectives of the holiday:
Read books written by Native authors.
The American Indians in Children's Literature site is chock full of book lists, recommendations and teaching resources focused on Native perspectives. Click here to go to see recommended book lists for the past several years.
Decolonize what you know about American History
If your children are teens/tweens, get an Indigenous People's History of the United States for Youth by Roxanne Dunbar-Ortiz and adapted by Debbe Reese and Jean Mendoza. Read it with your family and talk about what you learn.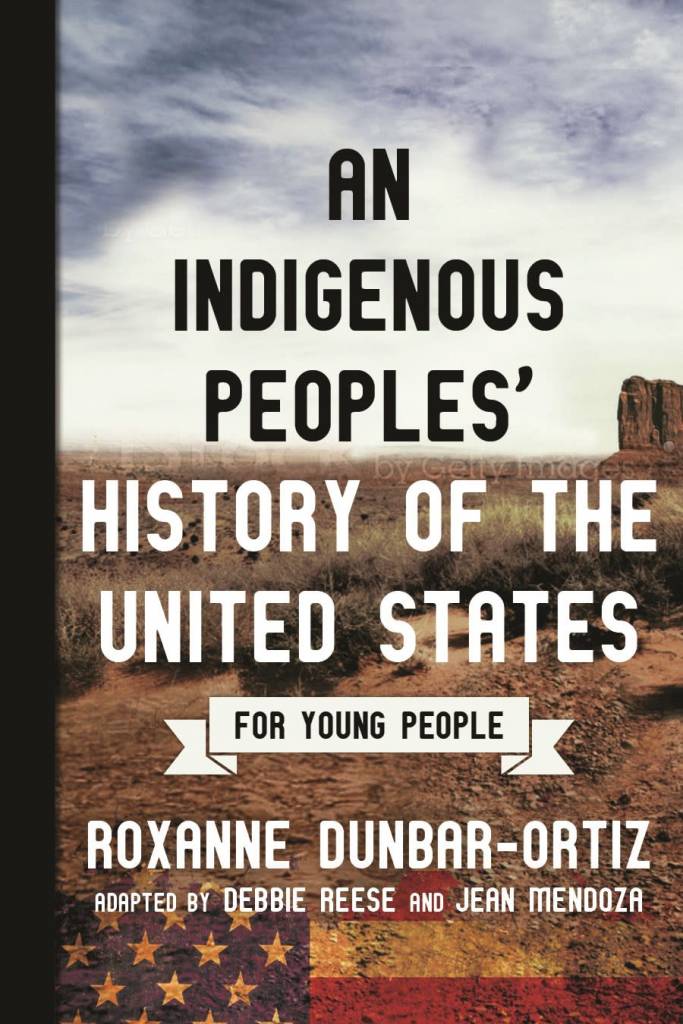 What are you doing to decolonize this holiday with your family? Share ideas and resources in the comments!