MLK's legacy was not about "dreaming"
It's getting to be that time of year. After the death of Mike Brown, and the #Ferguson uprising in St. Louis (where my family is from) celebrating MLK's legacy has taken on new importance. This has become especially so, since the election of 2016 and the rise in hate speech, discrimination and outright racism we see in our country.
For these reasons, MLK Day has become more than a day off of work or school for my and other families. It has become a day of reflection and action. (Read other posts I've written on this topic.)
We still need to #ReclaimMLK Day
This issue is personal. I will never forget hearing my then first-grade daughters describe their participation in an MLK Day activity in school. They were very excited to report they had listened to King's "I Have a Dream Speech". I was so happy their teacher had decided to educate King and his legacy. I was shocked to learn, the discussion that followed centered on students talking about their "dreams" for the future. The final activity culminated in each child to share a career goal for what they wanted to be when they grew up.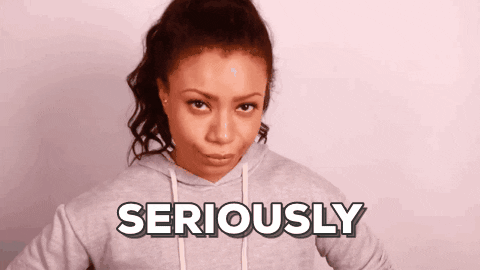 Many Black parents and educators like me have come to feel a mix of excitement and dread about MLK Day and Black History Month for precisely this reason. Anti-blackness is pervasive in our culture. When Black children are underrepresented in the student population, it becomes even more important that their history be seen as visible and valued in schools. Unfortunately, well-meaning educators that are themselves ignorant of our history and culture, can often continue to perpetrate harm against our community.
While many contributions from our community remain invisible, Dr. King (and Rosa Parks respectively) have become hypervisible symbols of "exceptional Black people" for all children to look up to. Yet instead of highlighting King's activism, they lift quotes from King about "dreams".
To be clear, King was considered enemy-number-one by many in the establishment in his time. Despite this, what many children learn about King is he was a nice man who wanted Black kids and White kids to be able to hold hands. His "Hate cannot drive out hate, only love can do that." quote has become weaponized to tone-police Black folks currently fighting for their rights.
King's legacy and his words are often tokenized by others to perform "wokeness" while they continuing to uphold the very systems and structures King was fighting.
Upholding the legacy of MLK
I am not alone in observing the ways some folks appropriate King's words. Many educators and race scholars have written and spoken about the whitewashing of King's legacy and the need for us to revisit his original purpose. This is especially true for educators who are entrusted with educating our children.
As Charles M. Blow recently wrote in his opinion piece, "The Agitated M.L.K. I Came to Love":
"…as I grew older and learned and read more about King, it became ever more clear to me that the King I had been fed was a caricature of the man he was. I had been taught a reduced King, smooth and polished, a one-dimensional impersonation of a person.

I had been taught only the "Dream" King. That is what America wants King to remain: Frozen in perpetual optimism, urging more than demanding, appealing to America's better angels rather than ruthlessly calling out its persistent demons.

But, that must not be done. That must not be done."

Charles M. Blow
Currently, not all children are receiving a proper education on Dr. Martin Luther King Jr. As I work on changing this practice in our district, I'll be "home-schooling" my kids on this important history.
MLK's legacy was not about "dreaming". It was about fighting racism, war, and poverty.
Shana V. White is a Black parent and educators I follow on Twitter. With her permission, I've reposted a thread on the actions all educators and parents can take to educate our children on Dr. King's true legacy:
Before you post a quote picture of Dr. King — Advice for educators
Okay I was going to wait but I'm doing this now. Educators, what are you doing for #MLK weekend?? Please do not post a quote picture of Dr. King on Monday until you do all of the following things:
and actually sit with what Dr. King expressed here about racism, silence, complicity, and justice-seeking.
3. Watch this interview of Dr. King.
4. Read this powerful address from @IjeomaOluo recently.
5. Follow Ms. Bernice King (@BerniceKing).
Amplify her, listen to, and support her work on and off of here.
6. Read this article in The Root.
Read about how Dr. King has been sanitized by white people to be more palatable and comfortable for them.
7. Honestly ask yourself what you've done within the past three weeks to actively disrupt whiteness and dismantle white supremacy in schools.
What hard, uncomfortable work have you really done to combat the harm and violence whiteness does to Black and Indigenous People of Color (BIPOC) students and teachers?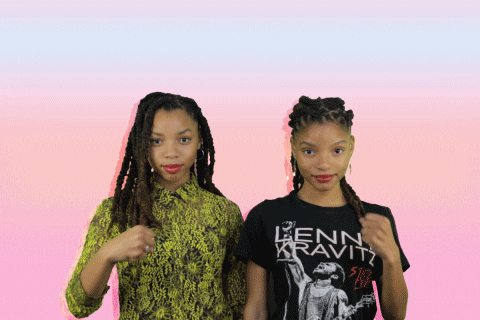 8. Interrogate your anti-Blackness.
Not sure what anti-Blackness means? There's tons of research out there but you can with the Black Youth Project's Anti-blackness archives.
9. Also, what work have you done to cede the floor to Black Indigenous People of Color (BIPOC) voices?
Who is in your Twitter feed? Who do you amplify? Who you listen to? Who makes you uncomfortable and pushes you in regards to race, equity, and inclusion in schools?
10. Are you attending a conference or organizing one?
Who is invited? Who attends? How are you intentional in amplifying/including BIPOC voices? How committed (not treating as window dressing) are you to removing barriers to make sure our space is safe and inclusive for BIPOC?
11. Last but not least personal inventory time.
What are your beliefs/stereotypes about BIPOC? What do you believe about race and meritocracy? Do you treat BIPOC like throw pillows in your life? Why do you believe what you do about BIPOC?
…
So, educators before tweeting your quotes and pictures of Dr. King whitewashing his legacy, I implore you to check how you support, are complicit, or are silent against the three evils he stood against: racism, poverty, and militarism.
---
Happy MLK Day everyone!
I have a whole series of posts dedicated to Reverend Dr. Martin Luther King, Jr. Here are a few of my favorites:
Educators and parents… Do you have any links you'd like to share? Please post in the comments below!