Homework Tips for Parents
In a previous series of posts, I discussed the purpose and benefits of homework and how to evaluate whether you child is being assigned meaningful work. In my research I found some helpful tips on how parents can help students experience success in doing homework.
Research shows that parents can have a big impact by creating a structured, well-supported environment at home. The developmental needs of children, and the school environments vary considerably at different grade levels. Nonetheless, the tips I'll share below apply to ages.
Homework Tips for Parents: Create a study zone.
A personal desk, chair and computer are nice, but not necessary. A kitchen table or coffee table will do fine, as long as it provides a quiet, will-lit, and comfortable space to work. Supplies should be organized and easily accessible, so your child can find them and put them away on their own. (Accessible supplies not only make doing homework easier, they eliminates excuses or opportunities to procrastinate.)
Parent tip: If your child works on the kitchen table, keep supplies organized in an old shoe box, or magazine organizer. My girls have desks, but prefer to work on the living room coffee table. Here's how we've organized their supplies, so they always have access to them.
Enforce a routine.
We all do activities more consistently when there is a routine in place. Some children need time to run around after school or have a snack before starting on homework, while others must to do it right away. Figure out what works best for your child and your family, and create a regular schedule. Once it becomes routine, you will find there is less resistance to doing work.
Parent tip:  Find a way to include positive reinforcement at the end of your child's homework routine (like reading together, or time playing video games). This leads to the third point…
Homework Tips for Parents: Pump up the positive!
Build encouragement and positive rewards into doing homework, and you will see a big increase in your child's motivation to get it done. Provide lots of praise, and if necessary incentives, with a focus on process not outcomes. For example: Praise your child for working hard on a tough math problem, as opposed to getting it right.
Remember, homework is independent practice of knowledge and skills that are still being mastered. We have control over our effort, but not the outcomes. If your child worries about being right, he may not attempt to do new things. The more you focus on praising academic behaviors that he can control (sitting down, trying hard) and not results (getting it right), you will find your child is more motivated to try.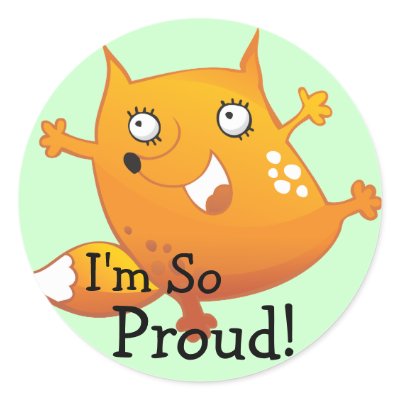 Parent tip: I bought cheap stickers at Target and am amazed at how much my first-grade girls love putting them on completed homework. Teenagers also love recognition, but check with them first to make sure that your reward system is not too "babyish".
Homework Tips for Parents: Don't do it for them!
I know it can be hard at times, but homework is for kids not parents! Instead of giving answers, ask questions. You can also model ways you would go about figuring it out.
Parent Tip: Did you know that helping with homework has actually been shown to have a negative effect on secondary school students? More about that in my next post…<
How do you help support a good homework habit?
If you found this post informative, can you please share it? Thank you!